May 19th, 2008, by Francesca
Friday night we celebrated the end of my first term by going out to dinner and, in true LA style, we ate Cuban in Little Tokyo. Gotta love LA… where else could we do that?
Before dinner, we stopped at Kinokuniya to indulge my love of all things Japanese. A girl's gotta have just the right school supplies, don't you agree?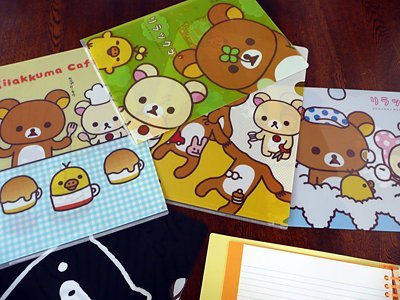 I always need refills for my favorite quaderno (notebook). I love the way this spine opens.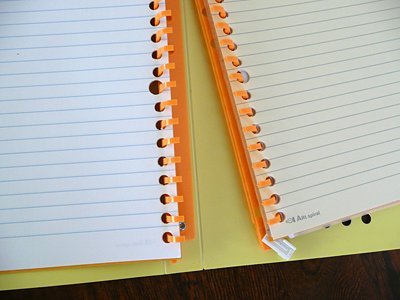 I also got a new, smaller notebook. Even though all our school handouts are in US 8.5" x 11" format, I like to take my notes on smaller paper.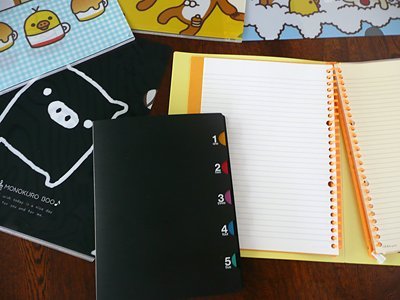 After an uneventful dinner at Cuban Central (tiny, anemic and overpriced drinks and okay food), we noticed the signs of another restaurant from the parking lot. Three languages in one sign: English, Spanish and faux Japanese.
The writing in katakana is a clumsy phonetic transcription of English words that reads roughly: Mekishikan shiifuudo & baa. I'm guessing it means Mexican Seafood and Bar. Maybe we'll decide to live dangerously and try it out next time.