September 24th, 2008, by Francesca
In my quest for good bread, I've been exploring ethnic bakeries.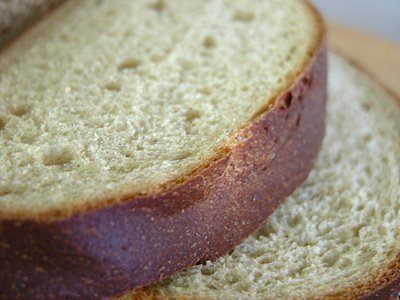 Today I went to Berolina Bakery – a Swedish bakery in Montrose, just north of Glendale – where I bought two kinds of quiche and three loaves of bread.
This was my first taste of limpa bread. Finally a rye bread without caraway seeds so we could find out whether we really dislike rye or not. As it turns out, Ben does not like rye, while I didn't like the caraway seeds that usually come with it. This bread is quite flavorful and pairs rye flour with subtle orange zest and stronger anise seeds. For me, a successful combination.
The Black Olive bread is entirely different and just as good, although perhaps the olives are a tad too strong.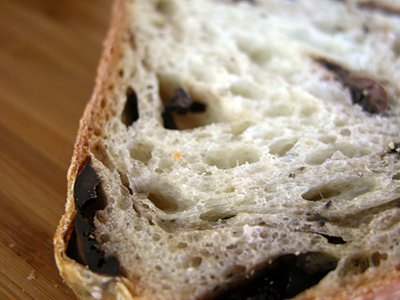 But I would buy this bread just to look at it.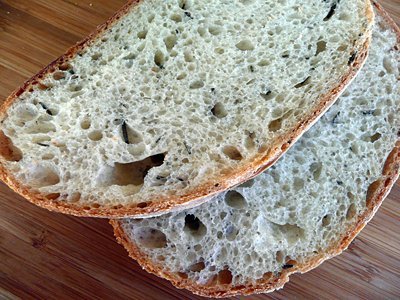 The rosemary bread is perfect, with just enough rosemary without overpowering the senses.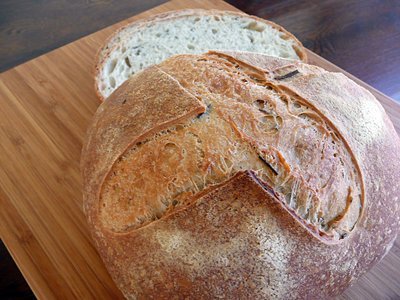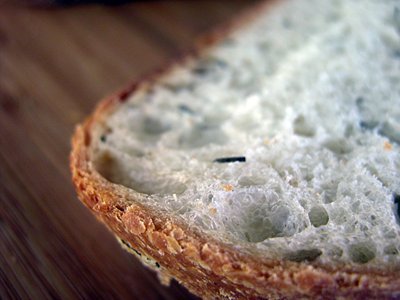 Our freezer is filled primarily with baked goods these days.