September 23rd, 2008, by Francesca
Natas Pastries, in Sherman Oaks, is the only Portuguese pastry shop in Los Angeles.
We went for breakfast last weekend and tried out several of their pastries. I loved the natas and the double expresso. At first I thought it was a Portuguese version of American coffee, because it arrived in a very large cup, but it was really good and quite close to an Italian espresso, just much larger.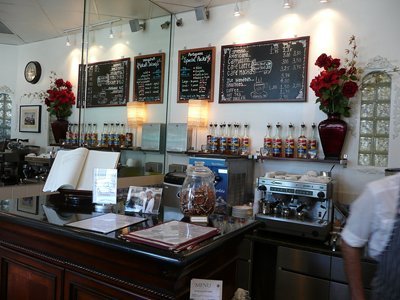 I was so impressed with it that I ordered another one, this time a single espresso. This turned out to be the same amount of coffee as the double, but more watery. It's okay. Whenever I go to a place for the first time, I like to try as many things as possible to get a good feel for what it offers. Next time, I'll stick to double espresso.
Aside for natas, I tried a fruit tart and a small doughnut-like thingie I can't remember the name of. The look of it reminded me of an Italian bombolone, but it was different. Bomboloni are larger, hollow and filled with custard. The Portuguese version is smaller and denser, with no hollow pocket inside.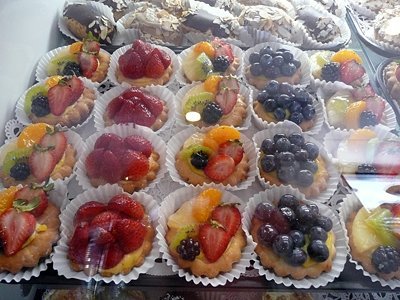 At first glance, they reminded me of Italian pastries, but the shell dough is closer to phyllo than puff pastry or the typical pasta frolla dough used in a lot of Italian cakes and mignon pastry. The custard filling is not unlike the crema in a lot of Italian pastry items, such as cannoli alla crema. I am probably saying blasphemy here from the point of view someone from Portugal, but what I mean is, the stuff is good and I am going back. :)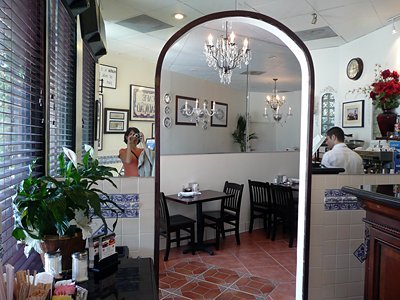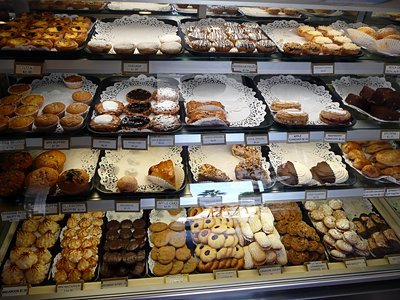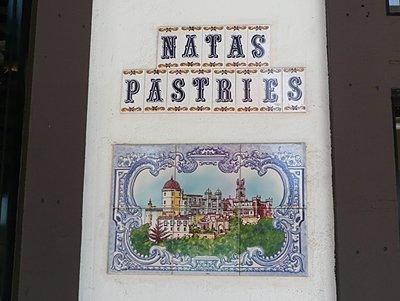 You may have noticed a baking theme in my latest posts… did I mention my jeans are getting tighter?