April 5th, 2008, by Francesca
Ever heard of the Edible Book Festival?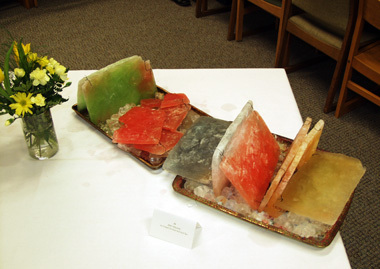 CSCA is having their own version of it in a couple of weeks and I may not have enough time to think of and prepare something, but it sure sounds like fun. The school's contest is organized by the library and will take place on April 16. The rules are simple:
"Create an edible representation of your favorite literary character, book cover, or scene from a book."
Even if I can't participate, I'll try to take some pictures of the most interesting pieces.
NOTE: The photo above is of an edible book entered in the 2005 contest at Columbia College Chicago Library.