April 13th, 2008, by Francesca
Do you recognize this blur?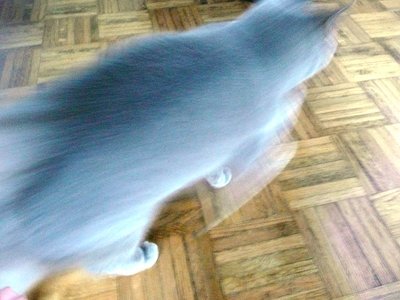 I had barely heard the lickety-lick sounds and headed towards the kitchen that he had already jumped on the floor and dashed out of sight. Pipie can be very quick when life is at stake.
He ate half the skimmings from my chicken stock and has been licking himself for the past 20 minutes. I guess the stock scum is sticky.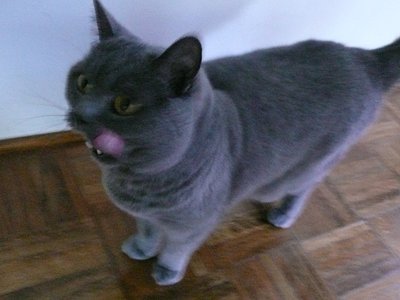 In case you wonder… I keep the digital camera handy at all times in the kitchen now.