March 28th, 2008, by Francesca
Last week, Ben came home from Costco with this: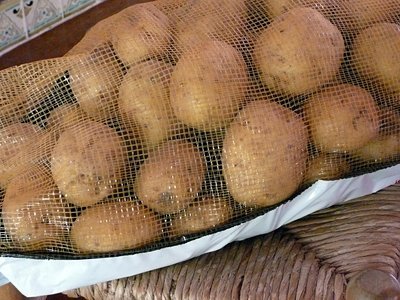 Yep, that's right: 15 lbs of potatoes.
So far we've had purè di patate (mashed potatoes) and patate in padella (potatoes in the pan). I forgot to season the cast iron pan after the last wash and the garlic/rosemary potatoes got a bit burnt, but there were no leftovers. There's something to be said for comfort food, n'est ce pas?
Now, will someone please suggest a recipe that will get me at least half-way through this bag? Potato jam anyone?