March 18th, 2008, by Francesca
Would you like to learn some food-related Italian?
Is that a yes I hear?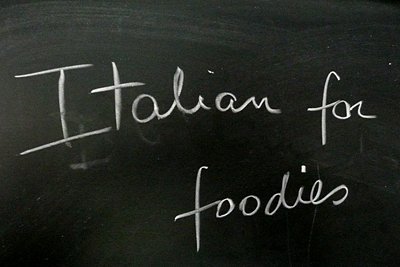 All right, then; I'll get you started in a few days with your first mini lesson. Little by little you'll learn the names of foods, ingredients, dishes and so on. I can't promise you grammar lessons, but I'll see if I can find good online sources that will help you put the words together.
Aside from words, I'll try to provide insights into the Italian mind. Even though I've been away from Italy for 16 years, I think you can trust me there; all my cultural biases are still more or less intact. And for my American friends, there will be a special issue on the "things you think you know". Ha!
While I get ready for class, here's your homework: rent the movie Big Night. It will put you in the right frame of mind.