October 15th, 2008, by Francesca
The close-up looks good. It's easy to cheat in macro mode, n'est ce pas?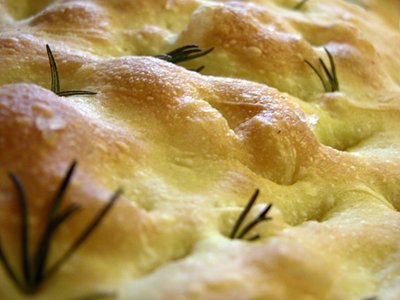 Zoom out and you start seeing the lunarscape.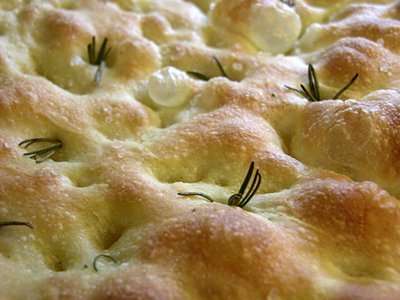 Zoom out a little bit more and all the bubbles come into view. I am sure they are not supposed to be there. They weren't there when I made focaccia last weekend and had not time to take pictures. There's nothing like being ready to photograph a project to make it all go haywire.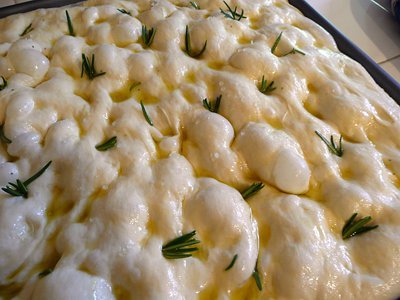 I knew the dough was too gassy early on and did my best to degas it, but the bubbles had more will power than I have bread making skills. I think part of the problem may be that I can't accurately weigh tiny amounts of yeast. How am I supposed to weigh 0.85 grams of yeast for the poolish and 4.8 grams for the dough?
Help?
The good thing is that it does taste good and so far I've been able to keep you-know-who from attacking it.